Freelance is starting to stick like mashed potatoes that dried in your leg hair. People around the globe (at the edges of the world for you Flat Earthers) are in a client cash-grab. With so many people who want a slice of pie, you got to stand out like Goku at a dinner party to get invited.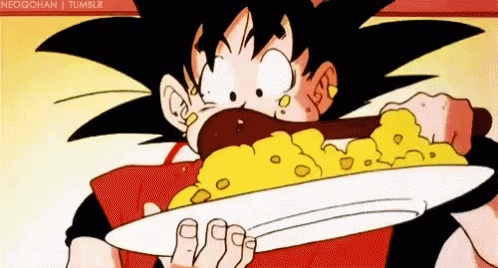 I've reviewed a lot of freelance profiles. With over 5,000 Udemy students, I get profile review requests almost every day. What's weird is they all have the same mistakes. Even students in my Advanced Upwork Profiles course screw up their profiles (which is odd because I show you exactly what to avoid!).
When you make these mistakes you won't show up in search results, won't stand out and won't get invited to gigs. So this post sheds light on three profile problems and how to fix each one.
The Three Areas to Focus On:
Pick the Right Title

Write a Good Bio

Have a Friggin' Portfolio
Pick the Right Title
There's one essential ingredient that decides if you rise to the top of search results. It's your title. If you use generic bullshit like, "Web Designer" or if you spray unicorn diarrhea like "Web Designer Social Media Expert Copywriter Customer Service Extraordinaire"..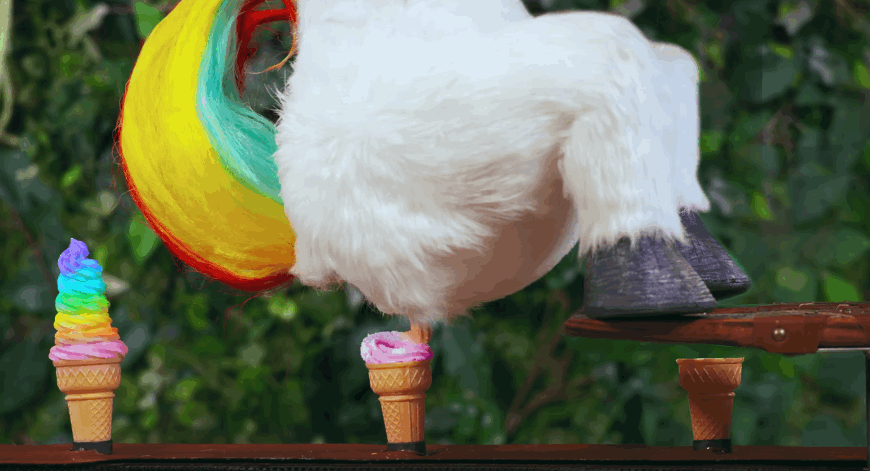 ..then clients won't ever see your profile.
Therefore, you won't get invites. So you need to pick a better title and it has to be specific, specialized and something people will actually search for.
Specific: Describe exactly what you do (i.e. Web Designer)
Specialized: Describe who you do it for (i.e. Automotive Web Designer)
Searchable: Use words clients search for (i.e. Dental Web Designer)
Be sure to research your title before you set it. I cover how to do that in Advanced Upwork Profiles. If nobody searches for the title you pick, then it won't matter if you show up at the top of search results. You still won't get found or invited.
Write a Good Bio
After your title, your bio is most important. Don't get lazy here. Fuck it up and you go from George Clooney to a drunk porn star singing late-night karaoke in your client's eyes.
Block off serious time for your bio.
It takes thinkin'.
Whether your industry is formal, casual or Willy Wonka, you're digging into the human psyche. It's not something you scribble on the back of a napkin while you wait for your mom to text back.
Here are some bio quick tips:

Don't start with "I" because this is about THEM!
Open with a question and try to target a problem they have.
Dig into their pain points to show you understand their needs.
Don't tell them what they need just show them how you help.
Call them to action so they know what to do!
Cover those areas and you can toss in a pinch of personality.
(a truckload if you're the creative type)
You also want to check your spelling and grammar ESPECIALLY if you're a writer. Little mistakes tell clients you're not an expert and show you don't pay attention to detail.
Have a Friggin' Portfolio!
Last ingredient is your portfolio, you should HAVE ONE!!
Doesn't matter if you're a writer, designer, customer service, sales agent, Batman.. Whatever skill you do, you need to SHOW examples of your work.
Use your keyword in the project title for SEO.
Use nice, clear images so your portfolio looks clean.
Describe the project in detail so clients know how you helped.
Writers can upload PDFs or link out to Google Docs or your website.
Designers and other creatives can take screenshots of your work or upload it directly.
Customer service, sales and other weird skills can write up case studies about the work you did, how it helped, and the results you got for your clients.
Have a portfolio.
Clients look for it and if they can't see a demo of your work, they won't invite you.
Thinking Forward..
There's a lot of ways to improve your profile to get more invites.
There are two ways to get my help with that..
In Advanced Upwork Profiles I teach you all the ins and outs.
You'll learn things like SEO optimization to help you rise in search results like Tom did..
You'll also learn about audience targeting, branding and ways to attract the best clients who will pay you the most money.
If you want more help after that you can request my personal profile review here.
Soot & Ashes,
Lex